Our fleet of purpose-built wide-beam boats is professionally managed by a full-time engineer and a team of enthusiastic volunteers in order to keep costs as low as possible.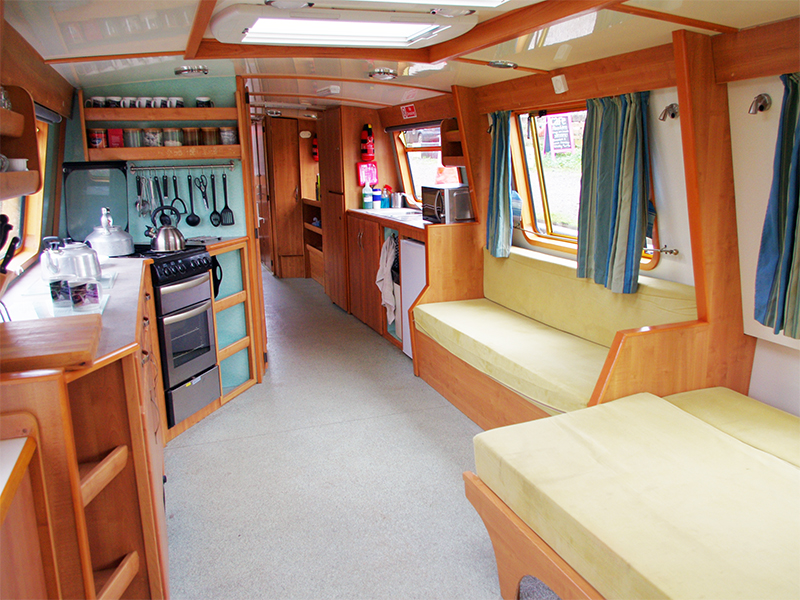 Each boat has similar equipment but has a unique interior to suit a wide range of needs.
Bruce Boats has a fleet of four wide-beam boats. Hannah sleeps 12, Diana sleeps 10, Rebecca sleeps 8 and Rachel sleeps 6. Each boat has quality accommodation and flexibility for people with a wide variety of special needs. Bruce accessible boats have boarding ramps and electrically operated lifts to enable safe and easy access for wheelchair users and the extra width of our boats provides excellent manoeuvrability for them.
Built in facilities:
Wide access
Lifts for wheelchairs
Central heating
Fresh water flush toilets
Spacious wet rooms and showers
Large low set windows
Scissor-action hospital bed (Rebecca only)
Additional equipment available on request
Transfer hoist
Shower chair
Commode
Cot-sides
Perching stool
Boats