Our fully accessible wide-beam canal boats are also available for day hire, complete with a skipper and crew. Day hires are particularly suitable for care home guests in parties of 12, to include carers.
Each boat has excellent visibility both inside and out, so you are assured of enjoying all that the canal has to offer. Our trips are suitable for up to twelve people and are usually from 10am- 4pm. Your day hire is fully crewed by our trained volunteers but guests are always encouraged and supported to have a go at crewing too!
Day hires commence at 10 am from the Wharf in Great Bedwyn (free parking). Although timings cannot be guaranteed, you will return around 4.00pm. Bruce Boats are fully accessible with full size kitchen and toilet facilities.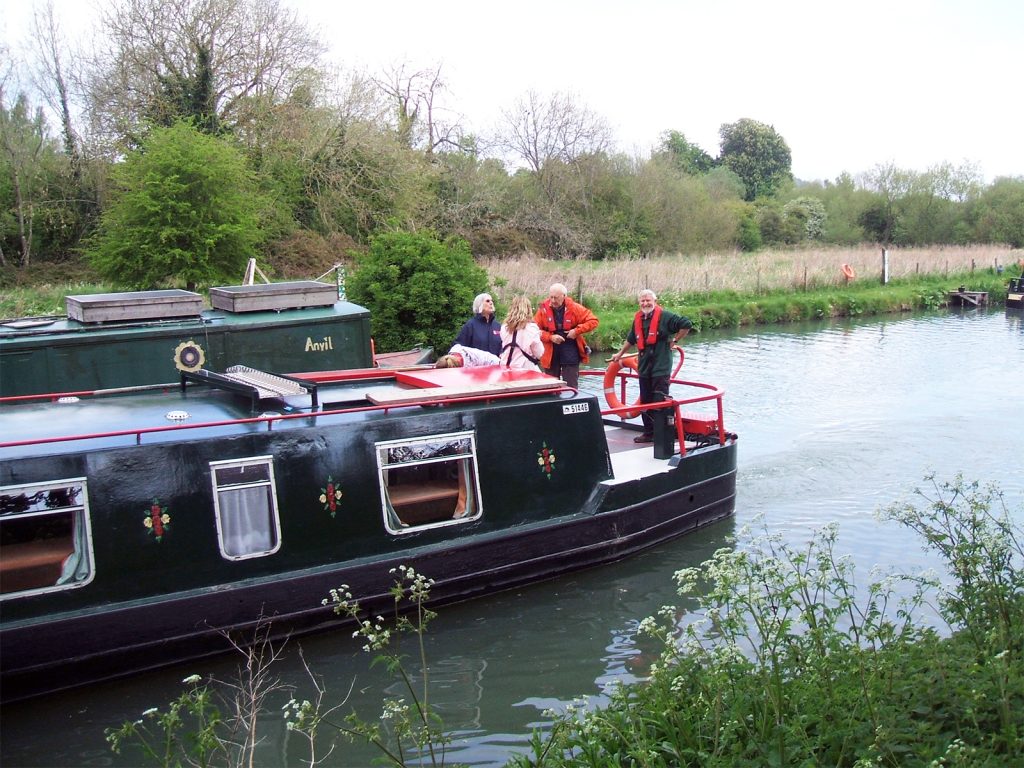 You have full use of the kitchen on board to prepare lunch which means you can either bring your own picnic or choose to prepare a hot meal. We do request that you also provide a meal for our volunteers who are happily giving up their day to crew your trip. The volunteer crew will typically consist of a skipper and three crew members.
Costs
The cost of our day hire is £200 for maximum group size of 12 people. This number must include children and any carers you may wish to have on board.
Our day hires do book very quickly so we always recommend that in order to book, you identify several dates your group would be able to attend and then get in touch to find out availability. Once a date has been agreed, we will send you a hire reservation form and invoice for your hire.
If you do have any further queries at all, or would like to discuss day hire, please get in touch.
Availability
For more information or to book your day hire, please fill in our enquiry form.
---
Further Information