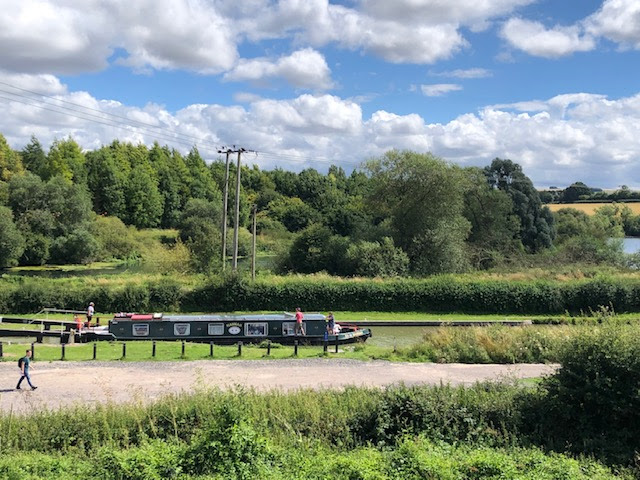 Starting as soon as government restrictions permit our new highly practical and interactive Discovery Trips will give you a full day's adventure on the Kennet and Avon Canal, sampling the thrill of steering a wide-beam canal boat, working locks and learning about the history and engineering feats behind this amazing waterway.
Discovery Trips will be suitable for anyone, especially for wheelchair users or with any disability.
Joining a small group, you will have the opportunity to take part in steering a wide-beam canal boat, working the locks and navigating the canal in the care of our experienced skipper and crew. Of course, if you prefer to just sit back, relax and enjoy our passage along the beautiful Kennet and Avon canal leaving 'the work' to others you are very welcome to do so. We are planning to install video equipment to provide 'replays' of action along the canal and show some fascinating insights into the engineering feats behind the Kennet and Avon Canal
The lunch stop will be outside the world famous Crofton Pumping Station with its marvellous Beam Engines. Crofton Pumping Station is one of the most significant industrial heritage sites in the United Kingdom and a fascinating visitor attraction that invites you to step into our industrial and social history and turn back the clock to a time when steam was king.
You will have time to explore the grounds of the pumping station and an expert volunteer will be on hand to give you an insight into the history of the canal and its importance in revolutionising trade and the lives of people near to the canal. Able-bodied passengers will be able to look around the grounds and the less mobile will meet a volunteer expert aboard the boat to explain how the world's oldest working steam beam engines can pump water into the canal.
Passenger numbers will be restricted to no more that twelve. Each trip will leave Bedwyn Wharf at 10.00am and usually return by 4.30pm. Coffee, tea and light refreshments will be available, and you should bring a packed lunch, suitable clothing and non-slip shoes for enjoying the canal in all weathers.
Bruce Boats are fully accessible, and Discovery Trips are especially designed for people with mobility problems or other disabilities. Each boat has lifts to and from the deck, plenty of space for wheelchairs, accessible toilets, and good cooking facilities. Our crews are fully trained and recognised for their respect, understanding and kindness.
There is free parking at Great Bedwyn Wharf.
For more information, pricing and to make a booking please email bookings@katrust.org.uk
Discovery Trips for Schools
Discovery Trips for Schools will be offered to small groups of KS3 students, or older, who are following STEM or arts courses. Because our boats are especially designed for wheelchair users and other groups with disabilities, they are very suitable for small groups who don't usually have an opportunity to visit or study a canal.
Trips will be all-day or half-day, or a combination of the two, allowing more students to sample life on the canal.
These trips will be bespoke and supported by the education team at Crofton Pumping Station.
We advise early consultation with the education team. To discuss your curriculum needs, for more information, pricing and to make a group booking please email bookings@katrust.org.uk